Here you'll find stories, adventures and anything else that Melvin wants to share with you!!
Click on the left below Mel's corner, to read more!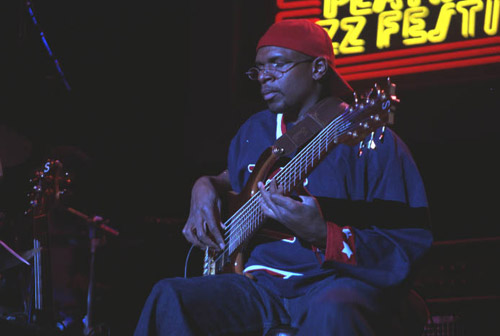 "I have always thought of music as being a tool to communicate to the spirit of those who open their hearts to receive that which is given by God. My bass guitar is my weapon of praise to God. For He is worthy in everything I do. Think about it for a minute....... Here you are a musician with an instrument in your hands, be it bass, guitar, drums, keyboard, microphone or what ever....now you have an audience who is sitting and waiting with bated breath for you to play, say or sing something that will move them in a way that will lift their spirits. I view this as an opportunity to share my love of music with the listener and when asked why there's a joy and smile on my face, to let them know that while they are reveling in what is being played, God is being praised. This is the essence of music! God's greatest gift to man (besides Jesus Christ and the Woman) is music."
---
Psalms 150:3 Praise him with the sound of the trumpet: praise him with the psaltery and harp.
Psalms 150:4 Praise him with the timbrel and dance: praise him with stringed instruments and organs.
Psalms 150:5 Praise him upon the loud cymbals: praise him upon the high sounding cymbals.
Psalms 150:6 Let every thing that hath breath praise the LORD. Praise ye the LORD.
Proverbs 3:6 In all thy ways acknowledge him, and he shall direct thy paths.
1 Corinthians 14:37 If any man think himself to be a prophet, or spiritual, let him acknowledge that the things that I write unto you are the commandments of the Lord.
Be Blessed, Be a Blessing.
Melvin Lee Davis aka the keeper of low notes :)
Copyright © 2002-03, melvinleedavis.com